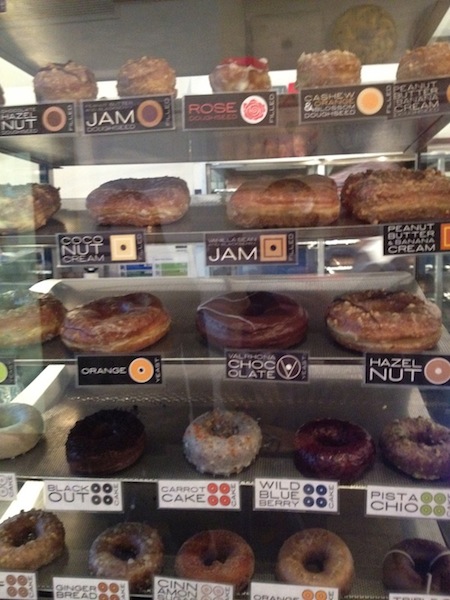 Doughnut Plant keeps me dreaming of Chelsea
January 16, 2013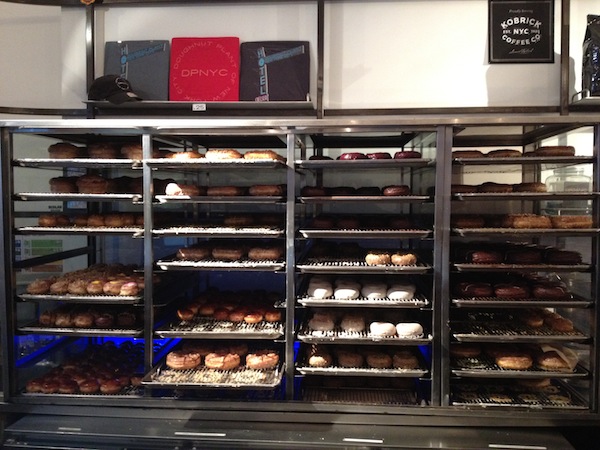 I was born in NY. Specifically in the chelsea neighborhood. Its a pretty lively place. These days its the center of gay life in the city (although, in all honesty, most NY neighborhoods give chelsea a run for its money) and home to numerous icons of the 60s and 70s, greatest of which is the Chelsea Hotel.
While the Chelsea Hotel is no longer what it once was, it does have the good fortune of renting out one of its retail spots to a branch of the 'Doughnut Plant'. To say these are good donuts is an incredible understatement. The flavors, textures, and quality are incredible. Its hard to eat a dunkin donut after having these. Its ALMOST hard to eat a Krispy Kreme (although time helps).
You can really taste the quality of the ingredients, the freshness of the product and the genius behind the craftsmanship in each variety. Today I had three small filled donuts:
chocolate hazelnut (the chocolate creme in the middle was so rich it almost tasted alcoholic), Creme Brule (the tops of these are slightly singed, crunchy, and sugary), and cashew orange blossom (the exterior is coated in glaze and cashews while the interior fresh creme is lightly flavored with orange blossom).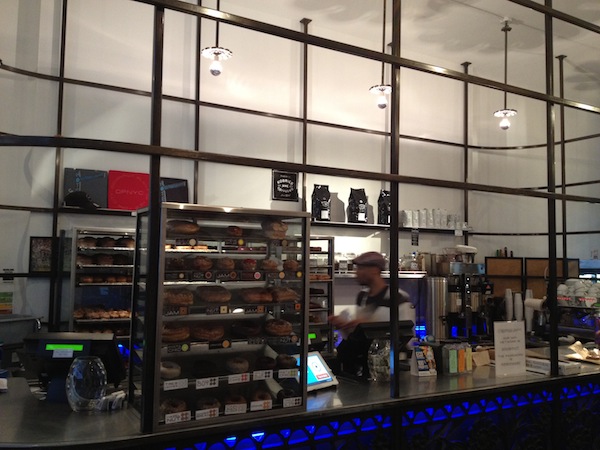 They have a rotating array of flavors daily. My absolute favorite is Oatmeal. Its a rich and hearty cake donut with chunks of semi hydrated fruit baked into the donut. The outside is glazed with a milky, lightly sweet, glaze and coated in small chunks of fresh granola. The perfect combination of flavor, heartiness, and crunchy, just-sweet-enough, texture.
Next time you're in NYC take some time to swing by Doughnut Plant.
Tags: Chelsea, doughnut plant, favorite restaurants, NYC