"Everything I have laying around" cookies
October 28, 2010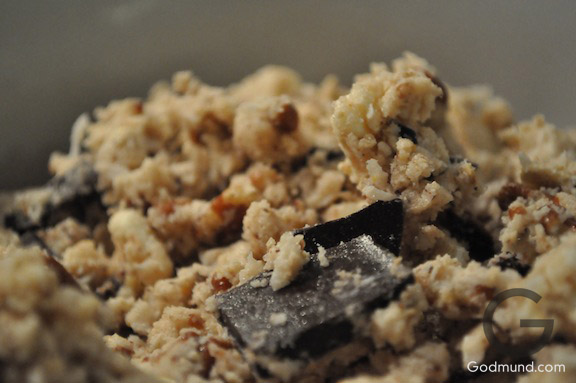 These cookies are about as good as what you have laying around to put in them. You start with a basic cookie recipe and then add about two cups of extras. I had about 1/3 cup of coconut, 1/2 cup of pecans, some old Lyndt chocolate bars (white and dark), and a cup of oats.
Basic Recipe:
1 cup butter softened
1/2 cup white sugar
1/2 cup brown sugar
1 tsp vanilla extract
1 tsp cinnamon
1-2/3 cup flour
Mix the sugar, butter and vanilla until well combined. Add flour in two batches, mix in cinnamon. Dough should be pasty. Begin to add your additional stuff (try not to add more than 2-1/2 cups). The more you add the coarser the dough will be.
form dough on lined cookie sheets and bake for about 15 minutes at 350 degrees F.