Gelato affogato with dense hot chocolate
December 2, 2010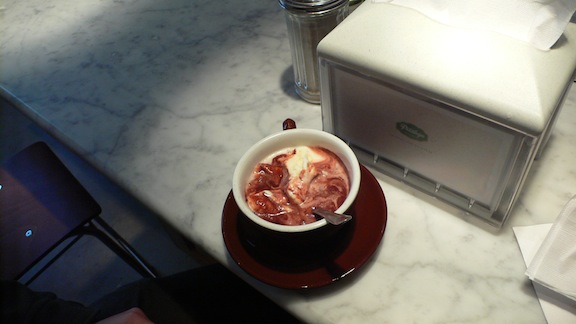 Im not feeling so great so naturally for lunch I went to the new Gelato place next door (Pitango) and got the most amazing gelato Affogato. Cinnamon gelato with two 'shots' of their ultra dense hot chocolate (chocolate has medicinal benefits right?). So good. so creamy.
If im feelin better tomorrow ill grab a traditional affogato with cardamom gelato… sounds kinda perfect.
Photograph by Clint Thompson.