Gingerbread Christmas Tree Ornaments
December 16, 2010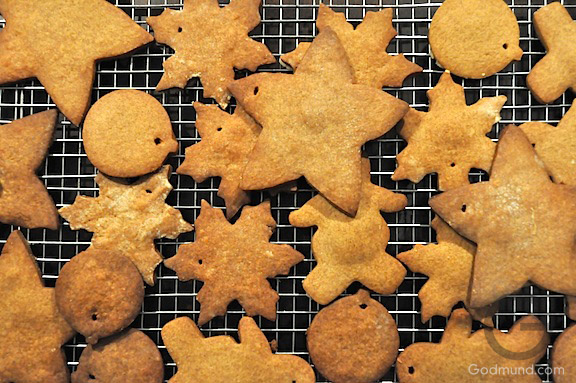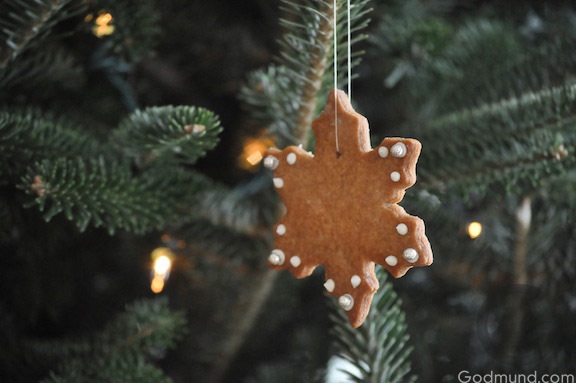 With two thirds of the gingerbread dough I created I rolled out and cut 15 ornaments for my christmas tree. Gingerbread ornaments are awesome. I dont think there is a single thing more christmas like (other than perhaps a christmas tree) than gingerbread men.
(If you choose to make some ornaments don't forget to poke a small hole in each prior to baking). I ended up decorating my ornaments with royal icing (2 egg whites, 3 cups powdered sugar and1/2 tsp cream of tartar) and silver Dragees (size 4).
One thing I forgot to do to these cookies is coat them with an egg wash. it gives the cookies (ornaments) a nice mellow golden brown color and also makes the royal icing stick to the cookies surface easier. Egg washs are simple just combine one or two egg yolks (depending on how many cookies youre making) add a tablespoon of granulated sugar, beat until fully combined, and brush on to the surface of the unbaked cookie.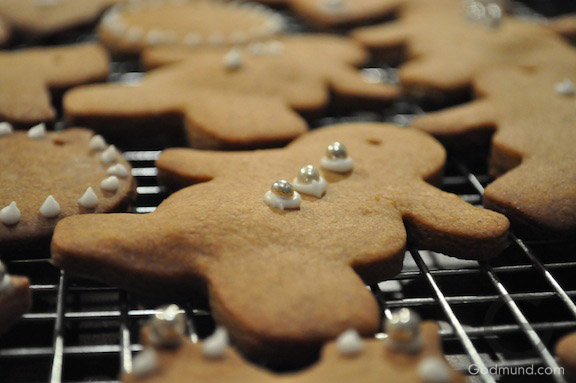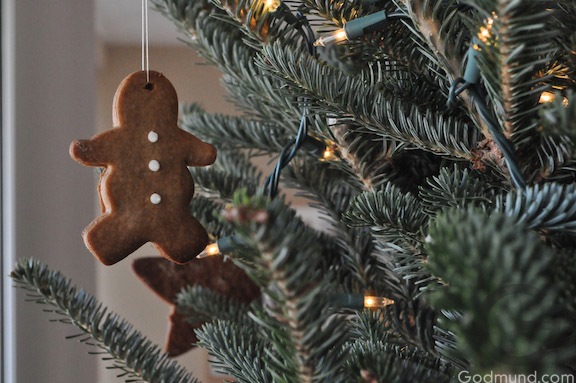 Tags: baking, christmas, christmas tree, gingerbread, holidays