Koshka, CAT, catface, Toby, Matt, gray cat, Princess Sprinkle Foot, dog
October 29, 2010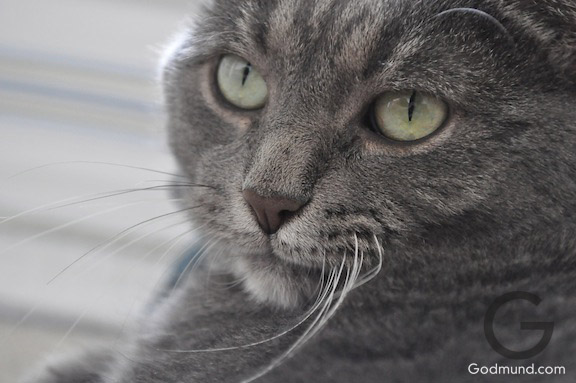 So, im guilty of taking a lot of pictures. And many of them are, i'm almost embarrassed to admit, of my cat, CAT. He is very photogenic and has this sixth sense about how to 'be' in a shot… hes a model. Yah…I know that sounds kinda creepy.
Since I am not very creative when it comes to naming pets my friends have each created their own names for CAT. Tony calls him 'catface', Karen calls him 'Toby', Davy calls him 'koshka', etc…. Princess Sprinkle Foot was an option on the table when we were going through a round of "where is the litterbox? I dont know… ill just piss anywhere the hell I feel like."
But luckily a trip to the vet scared him enough… so now hes back to CAT.
Anyway, im going to post this ONE time a couple shots of him… and then I swear unless he learns how to knit or fly ill avoid posting more.