A Lazy Saturday Afternoon with an Octopus
February 3, 2011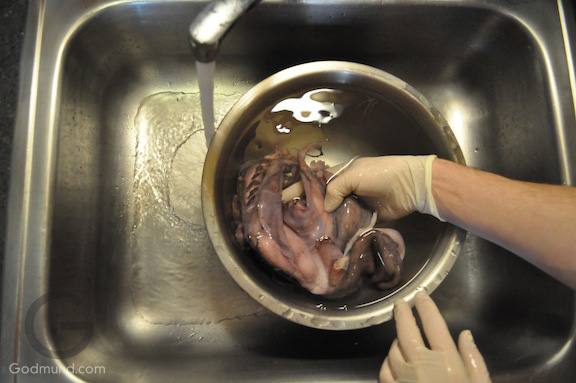 I got this great Octopus at Harris Teeter a few weeks ago with the intention on photographic it at some point. It had been sitting in my freezer when my weekend plans got thrown to the wind… so I pulled the old octopus out of the freezer and set up a fun photo session with my buddy Shawn.
Everything was fine until I decided to move the octopus (inside the large glass container) to the bathtub without supporting it from beneath… so of course the glass cylinder fell and the entire thing shattered across my living room floor… my carpets got soaked in octopus water (about 3 gallons). We cleaned up the water and glass pretty quick but my carpets still smell kind of fishy.
Anyway, we eventually finished the shoot in the bathroom and got some great shots of the octopus in the tub. A very satisfying Saturday afternoon!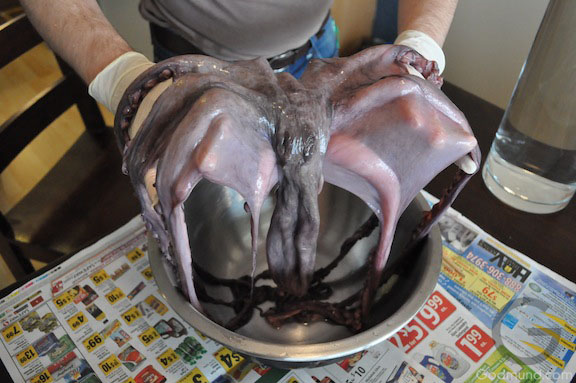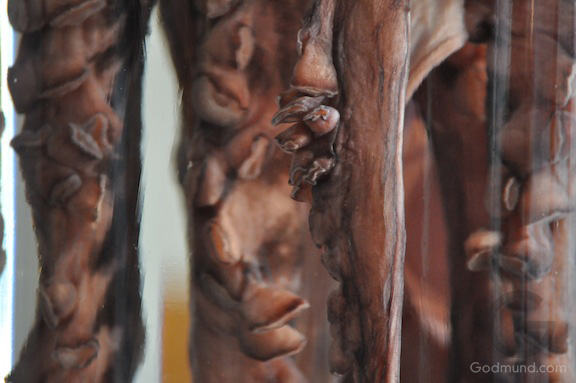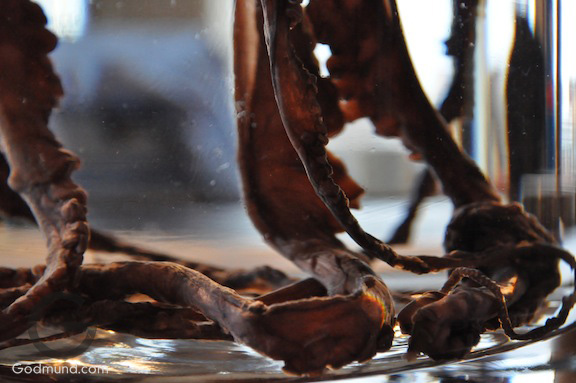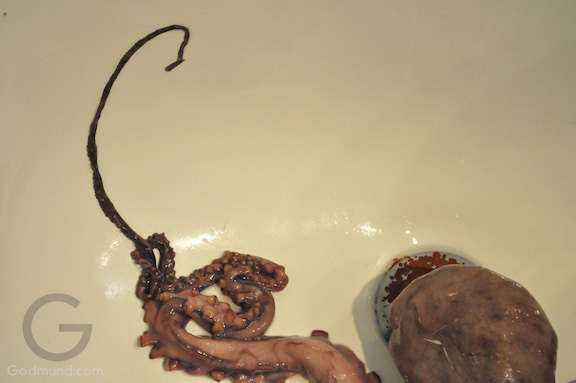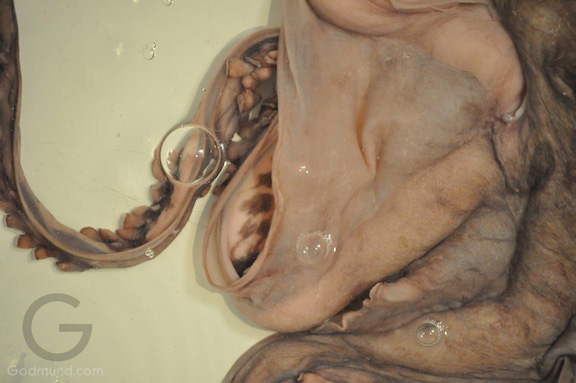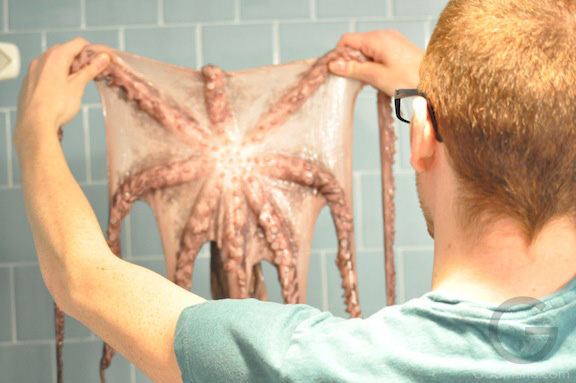 Tags: Octopus