Raspberry Gingerbread Tart
December 19, 2010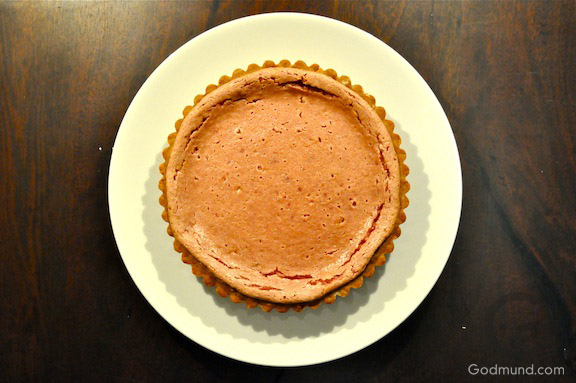 I had abut 1/3 cup of gingerbread cookie dough left so I decided to use it as a tart crust.
Just press the dough and form it into the tart pan. Pre bake it at 350F for about 5 minutes.
While its baking prepare the filling:
1/2 cup Creme Fraise
1/2 brick of cream cheese
1 egg
1/4 cup of raspberry preserves
1 teaspoon of Pomegranate molasses
NOTE: these portions are meant to fill an 8″ tart tin. For 11″ increase ingredients by 25% (except for egg).
Blend filing until smooth and pour into pre baked shell. Bake tart for approximately 25 minutes or until Raspberry filling is consistently baked (no shiny/wet looking center).
Cool, chill and serve!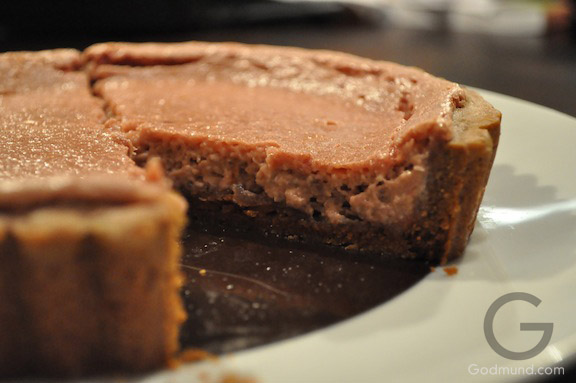 Tags: gingerbread, Raspberry, recipe, tart