What survived the winter…
April 7, 2012
Over the last couple weeks I have been getting my porch ready for new spring planting. I was surprised by just how many plants had survived the (mild) winter. The biggest surprise was the swiss chard. The red and yellow stalks looked just as strong as they were when I 'forgot' about my plants mid november.
The spiky cactus things (succulents?) did really well and have a nice new purple hue.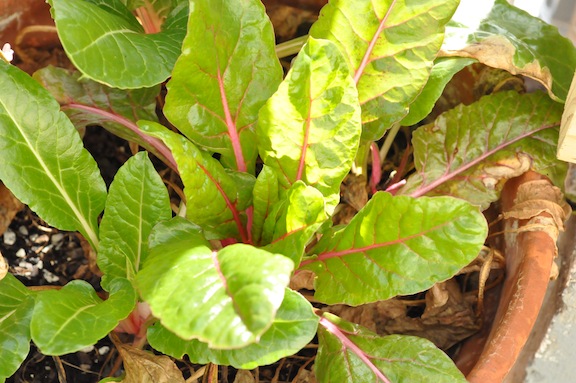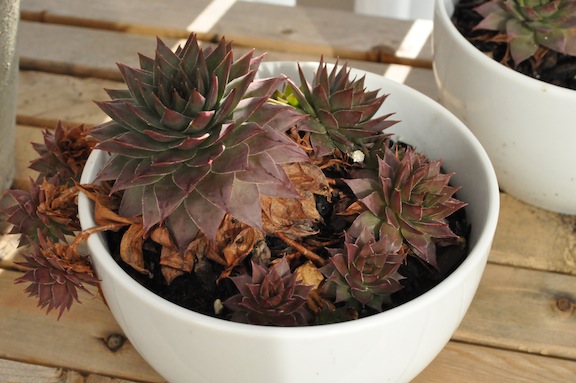 The Mint that was thriving last winter is coming back… this little sprig has turned into a full grown plant over the last 2 weeks!
The huge warty pumpkin I left out dried out into a husk. I think something was living inside it at one point. The outside was a pretty cool texture.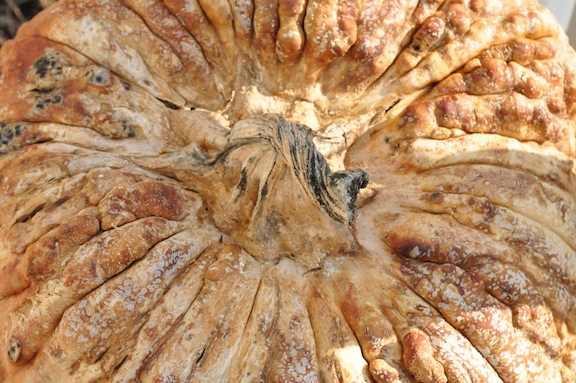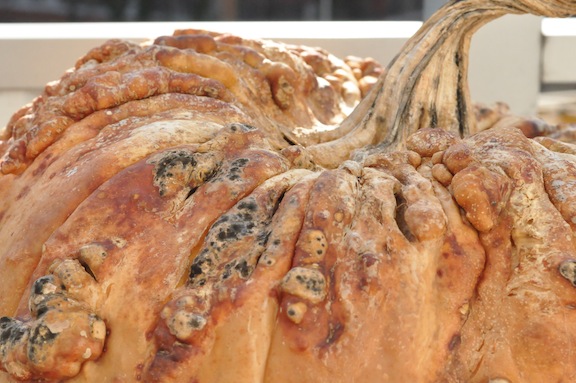 After the missteps of last years potted garden I decided to build some nice deep planters. Hopefully this new configuration will end up giving the plants enough space and soil to really thrive. Fingers crossed!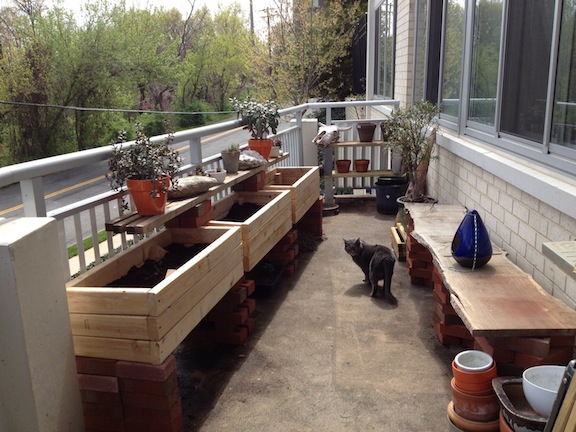 Tags: gardening, green, growth, planting, porch, spring, urban, vegetables