Tough Mudder Pennsylvania 2011 turned out to be pretty tough
April 10, 2011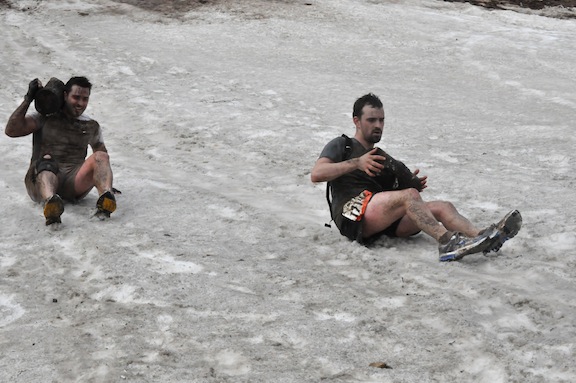 I was at ToughMudder Pennsylvania yesterday. 2:45 to complete twelve miles of obstacles and trail running all over the Bear Creek ski resort (and we were in the first 50 to complete the course). Me and three friends teamed up among five thousand other participants. We all had a great time (after it was over) and a fair share of bloody knees, giant bruises, cuts, scrapes, and hypothermia.
The race organizers advertised the race as being ten miles… after mile nine my boyfriend Shawn (who took all the awesome picture of us and provided invaluable moral support) told us that the the course was actually twelve miles long which translated to two more trips up and down the snowy ski slopes.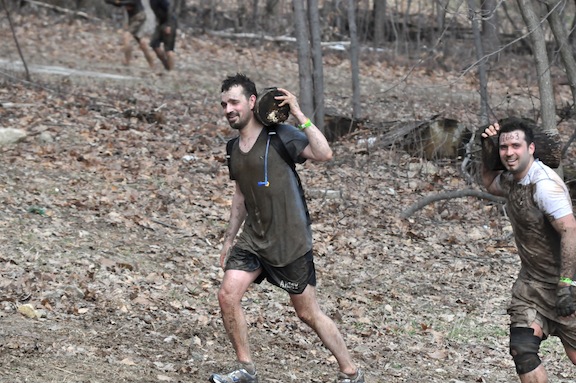 Some of the best obstacles were: Blood Bath (Diving into a "blood bath" of red cool aid while eating….or merely placing… a habanero pepper in your mouth), electroshock (where you run through live electrical wires), kiss of mud (crawling under barbed wire in wonderfully WARM mud), log carry (carry a log up a steep snow covered ski slope and then sled down on your ass without loosing your log), and all the cargo nets and 10 foot walls.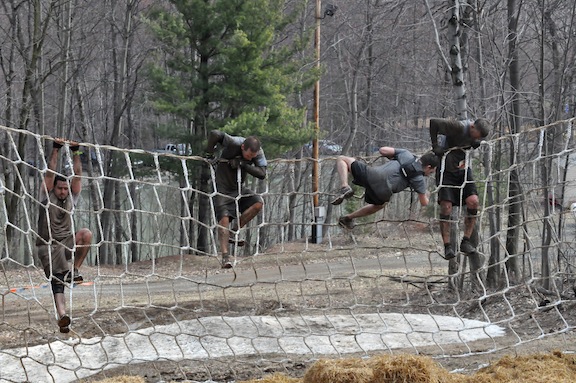 Some of the WORST obstacles were: Jumping 20 feet into an ice cold pond and then swimming around a bouy before getting dragged out by nice old dudes in wetsuits, crawling through tunnels of freezing cold mud and rocks while getting sprayed by snow machines, trying to 'run' up a black diamond rated ski slope.
It felt real good to finish up… and im looking forward to running another Tough Mudder in October here in Virginia.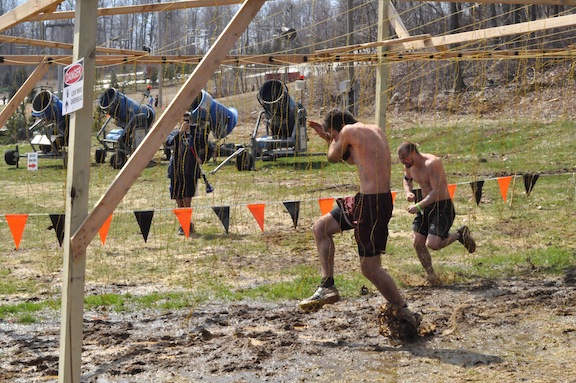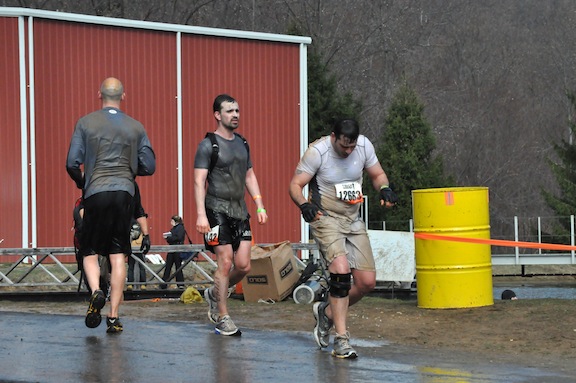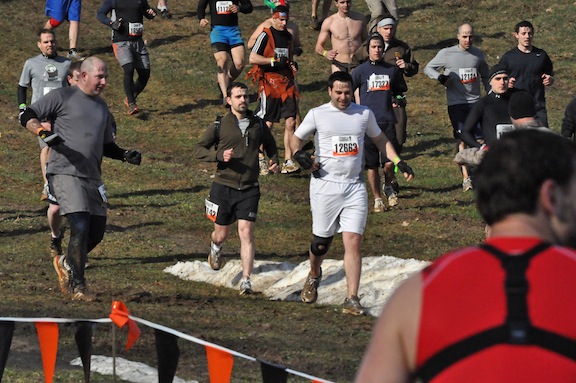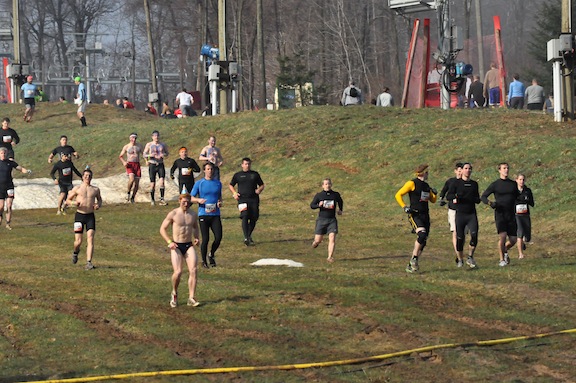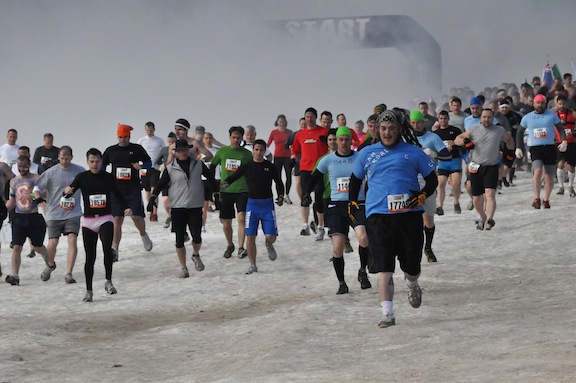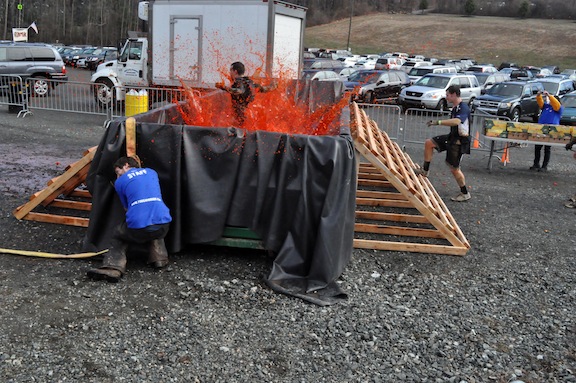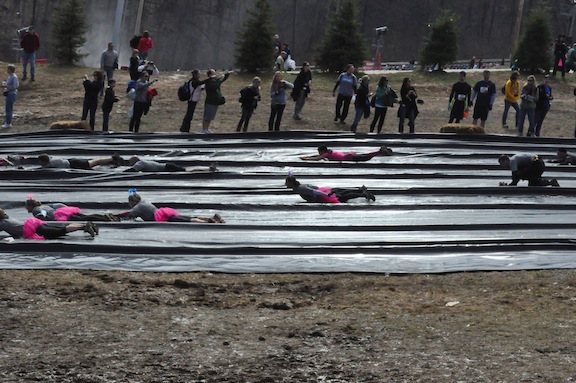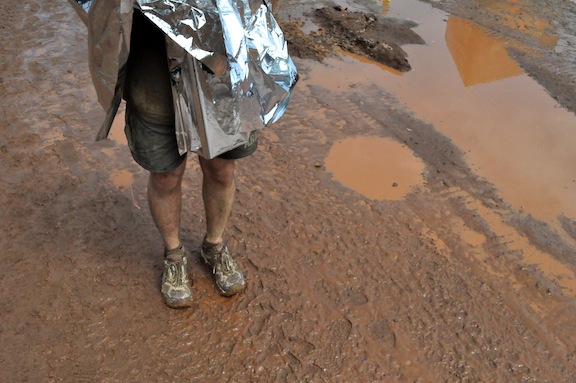 Tags: endurance race, freezing fucking cold, half marathon, obstacle course, pennsylvania, toughmudder